Rectus Abdominis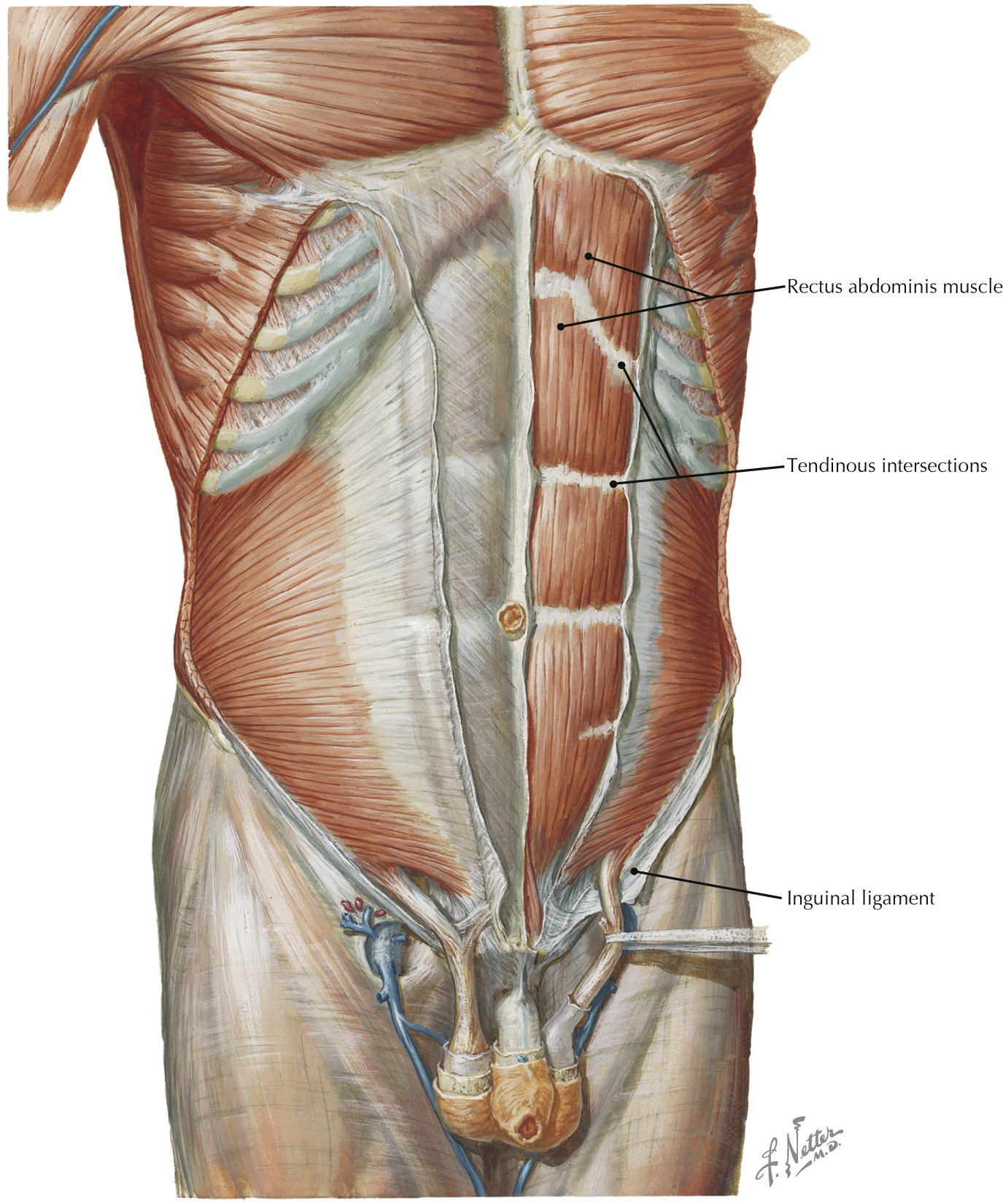 Surgical incisions through the rectus abdominis can be made transversely because the abdominal nerves run in that direction and the healed scar appears very similar to one of the many tendinous intersections within the muscle.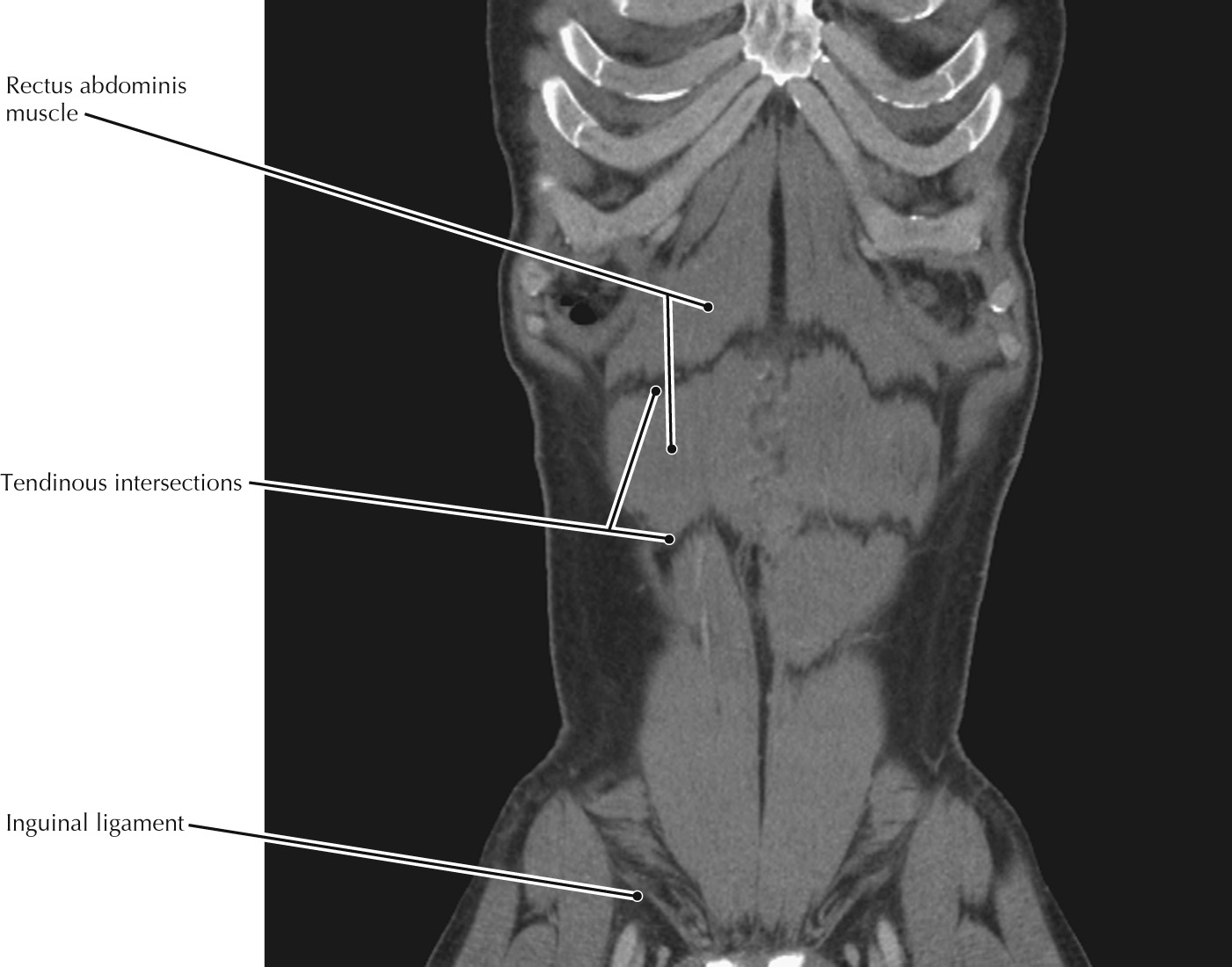 The rectus sheath is composed of the aponeuroses of the abdominal muscles.

The inguinal ligament (Poupart's) is the thickened inferior border of the external oblique aponeurosis.